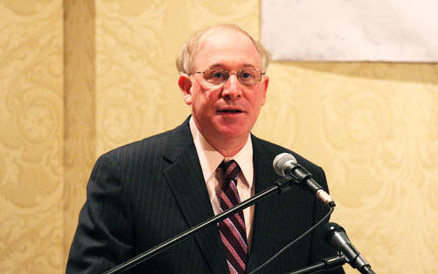 I received an email informing me that John Vennari has undergone emergency surgery for a life-threatening colon blockage, that he has received Extreme Unction, and that he is requesting prayers.
John's Facebook page also states:
"Please feel free to forward and/or post this, along with the link below that provides background and info for those who wish to share prayerful and financial support. 
http://www.oltyn.org/vennari.htm"
"O Saint Peregrine, you who have been called "The Wonder-Worker" because of the numerous miracles which you have obtained from God for those who have had recourse to you, who for so many years bore in your own flesh this cancerous disease that destroys the very fiber of our being, and who had recourse to the source of all grace when the power of man could do no more: you who were favored with the vision of Jesus coming down from His Cross to heal your affliction, ask of God and Our Lady the cure of John Vennari, whom we entrust to you. Aided in this way by your powerful intercession, we shall sing praise to God for His great goodness and mercy. Amen."
http://www.catholic-saints.info/catholic-prayers/catholic-prayer-for-cancer.htm 
Those who refuse prayers for our Catholic brothers in their hour of need, need not hope for any when our time comes.
Let us exercise Catholic charity, that we not be meted Catholic justice.